Stuart Draper
From sltarchive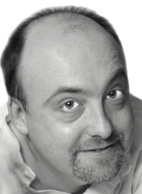 Stuart has been an SLT member since 2001. He was a member of the General Council during 2002/2003 and was bar manager then subsequently bar chairman until 2006. Up until recently he was a teacher for the SLT Youth Theatre.
He has also written a number of plays which have been performed by SLT, including Stay With Me which transferred to Greenwich Playhouse and Paper Moons, which ran at the Union Theatre in Southwark, gaining four stars from Time Out which said "Draper neither stands over nor sentimentalises any of his characters, allowing this heartfelt depiction of teenage angst to entertain, but also to touch".
Stuart and Derek Brain moved away from London in 2012.
Stuart wrote and directed 2007's pantomime Aladdin
Acting Roles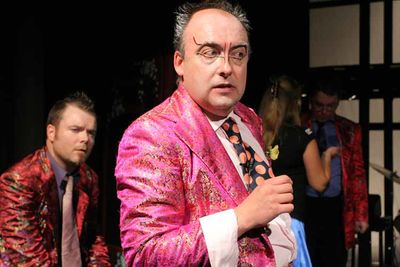 Productions as Director
Productions as Producer
Productions as Assistant Director
Productions as Musical Director/Arranger
Productions as Playwright
Productions as Choreographer
Productions as Set Designer
Productions as Lighting & Sound Designer
Productions as Lighting Designer & Operator
Productions as Lighting Designer
Productions as Lighting Operator
Productions as Sound Designer
Costume
Set Construction
Props
Other SLT Roles
Public Relations Director 2002 - 2003
Interests
Poster Designs
Posters by Stuart Draper

CustardCavalierPoster.JPG
External Links