Andrew Chadney
From sltarchive
SLT Member 1992(?) - Present.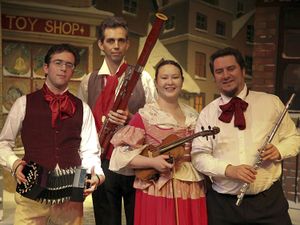 I became Treasurer to the Members' Club bar committee in 1996 and have been demonstrating that you can fool all of the people all of the time ever since.
Acting / Performing Roles
Productions as Musical Director
plus ad hoc auditions pianist for numerous other productions.
Productions as Assistant Director
Productions as Rehearsal Pianist
Set Construction on:
Interests
Music (esp organ), cricket.
External Links