Happy Families (1991)
From sltarchive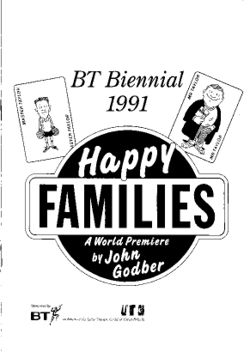 by John Godber
Directed by Pip Piacentino
Performances: Sun 12th – Sat 18th October 1991, Bell Theatre
Introduction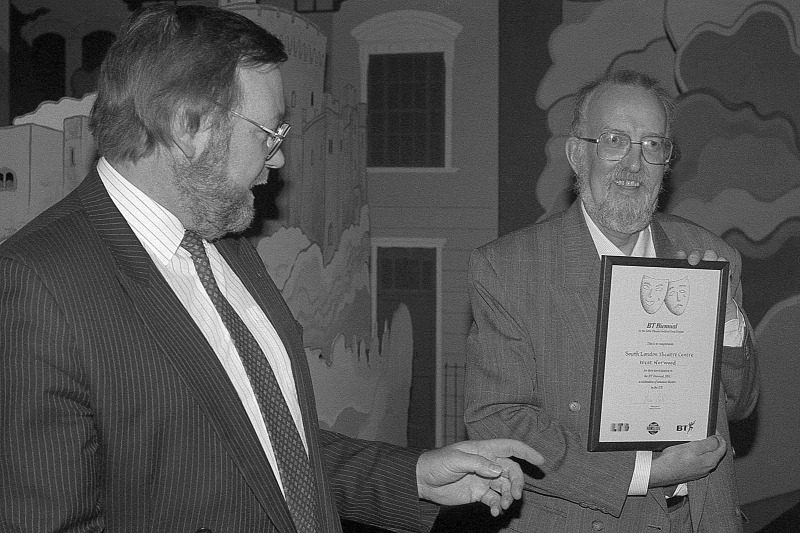 This was the first of the BT Biennial series of new plays especially written for the Little Theatre Guild of Great Britain theatres. It was performed with simultaneous first nights in all participating theatres, giving it the world's largest ever first night audience.
This meant that our play dates for the new season (starting in September) were later in the month than usual.
Happy Families is set in a house, a street, a garden and by the seaside in England. Act One takes place during 1967 to 1972 and Act Two takes place during 1975 to 1978.
BT later presented us with a certificate commemorating our participation.
Cast
Crew
Reviews
Some review quotes go here
Gallery
Only 8 photos were taken pre run-through, as the photo night had been double-booked with another publicity event with prevented later access.
Reminiscences and Anecdotes
Members are encouraged to write about their experiences of working on or seeing this production. Please leave your name. Anonymous entries may be deleted.
See Also
Have there been other SLTC/SLT productions of this play? Link to them here.
Or add anything that is related within this site. The author's page for instance or other plays with a similar theme.
References
External Links