The Venetian Twins (2023)
From sltarchive
by Carlo Goldoni, translated by Ranjit Bolt
Directed collaboratively by Jo Boniface and the whole cast and crew
Performances: Tue 4th – Sat 8th April 2023, Old Fire Station
Introduction
Written in 1747 by the master of Italian comedy, this piece of slapstick foolery hasn't lost an ounce of freshness. Twins Zanetto and Tonino, separated at birth (played by one actor), turn up in Verona, one for an arranged marriage and the other to meet a girl who has run away from her family for him. They are mistaken for each other and the resulting chaos includes duels, betrayals, spats, arrests, a casket of stolen jewels and a death from poisoned wine. Fast, furious and set in the 1960s to a jazz soundtrack, this is everything a stylish and slick comedy should be.
Cast
Crew
Reviews
What an absolute joy and amazing performances! Really made me laugh.
We greatly enjoyed SLT's production of The Venician twins. Loved the 1960s inspired sets and costumes. Superb performances all round. And excellent direction!
Venetian Twins was such fun. Proper holiday fun.
The Venetian Twins is immense fun. Huge congratulations to the whole cast, and a big shout-out to Jo Boniface, who took on a huge challenge, and delivered a delightful evening. AABTTIDR* * acronym about buying tickets that I don't remember
Well that was a joy from start to finish! Well done to Jo Boniface and her cast on a thoroughly entertaining evening. Lovely choreo from Kelly Kim too!
Hugely enjoyed Venetian Twins this evening. Riotously funny and brilliant staging and performances.
Well done Twinnies. Great acting, choreography and staging. Goldoni would be proud
Gallery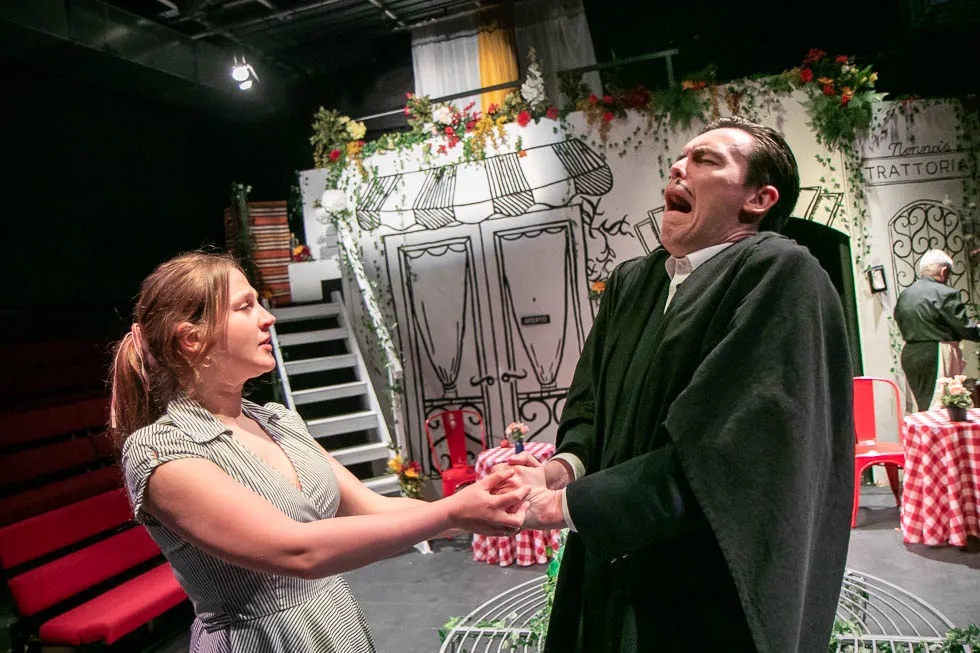 See more show photos here
Reminiscences and Anecdotes
Members are encouraged to write about their experiences of working on or seeing this production. Please leave your name. Anonymous entries may be deleted.
See Also
Have there been other SLT productions of this play? Link to them here.
Or add anything that is related within this site. The author's page for instance or other plays with a similar theme.
References
External Links