Blackadder Night (2007)
From sltarchive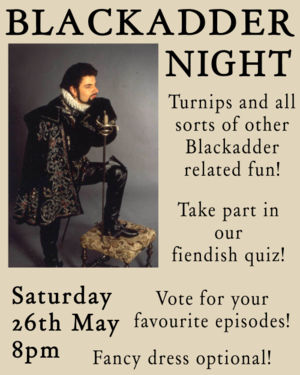 Social event in the SLTC Members' Club Bar.
Sat 26th May 2007
Introduction
It was Night of Celebration of Rowan Atkinson's character in all four series. And chance for members to dress up, talk about the series, quote the lines, fall about laughing after a few pints of strong "Beer" and decide which was the all time favourite episode.
Gallery
Reminiscences and Anecdotes
Members are encouraged to write about their experiences event. Please leave your name. Anonymous entries may be deleted.
See Also
Other similar social events
Or add anything that is related within this site. .
References
External Links